I started my YouTube journey with nothing but a smartphone and a dream. But I always felt the need for something extraordinary to stand out in the sea of content creators. After all, it was getting harder to keep my viewers engaged without top-tier recording equipment.
But since I started using the Pivo Pod, it didn't take me long to realize what I'd been missing. This AI-backed camera mount automatically rotates 360° to track your every movement, making it easy to record trailblazing content single-handedly. It's like having an imaginary film team.
So, continuing with my Pivo Pod review, let's explore what this thing is all about, its extraordinary features, how it can help you, what it costs, and more.
What Is Pivo Pod? – A Brief Overview
As I said, Pivo Pod is a unique smartphone mount backed by artificial intelligence that revolutionizes the way you create photo or video content.
Size-wise, it's as small as to fit in your palm. But it packs almost everything you'll need to give your productions that much-needed oomph.
Notably, it has a motorhead with 360-degree capability to follow each of your moves during a shoot.
It's like your AI-powered cameraman who automatically adjusts and tweaks the camera angle, frame size, light settings, and rotation as per your movements and shooting requirements.
How Does the Pivo Pod Work?
Primarily, Pivo Pod operates with your smartphone camera through an interactive app that supports both iOS and Android.
You just turn it on, hook it up to your phone, connect to it via Bluetooth pairing, and place it on your table or any flat surface. You can even screw it up to any tripod.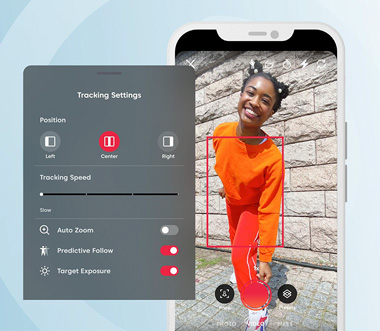 Then, while recording, you choose what sort of shooting you're going to do from the tracking options – be it follow-suit, manual, or block captures – and let the AI take over.
It'll recognize and lock onto your face just as you tag your face on the app and capture your movement in real-time.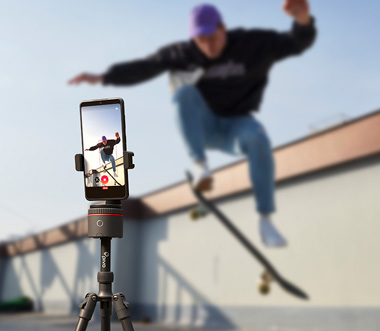 Better still, you won't have to adjust the camera angle, lighting condition, or even zoom as these are all done by the smart mount itself.
You can take its 360-degree turn capability even further by choosing from its exciting AI-powered create modes, like Many Me, Auto Pan, Panorama, and more.
Pivo Pod's Functionality and Extraordinary Features
To be honest, I couldn't quite believe in the potential of such a tiny device like the Pivo Pod until I discovered the myriad of features it hides underneath. Here, I share some of its unique, game-changing features based on my experience.
AI-Backed Auto-Tracking
As a beginner YouTuber, I could only dream of having a crew of personal camera operators who'd follow my every move and action. But this smartphone mount has made that dream quite a reality through its AI-backed auto-tracking.
When you have the Pivo Pod, it makes it all too simple for you by tracking your face (or anything you like) in real time.
You don't even need to find the focus as it recognizes everything on its own and keeps you amazed by making fluid movements and auto-adjustments on the frames.
Multiple Tracking Modes
Interestingly, the AI-auto-tracking in Pivo Pod isn't just for your face or body. I tried it on the stuff around my house, and it worked just as fine.
In fact, it has specific modes for object tracking, animal tracking, and even gesture tracking.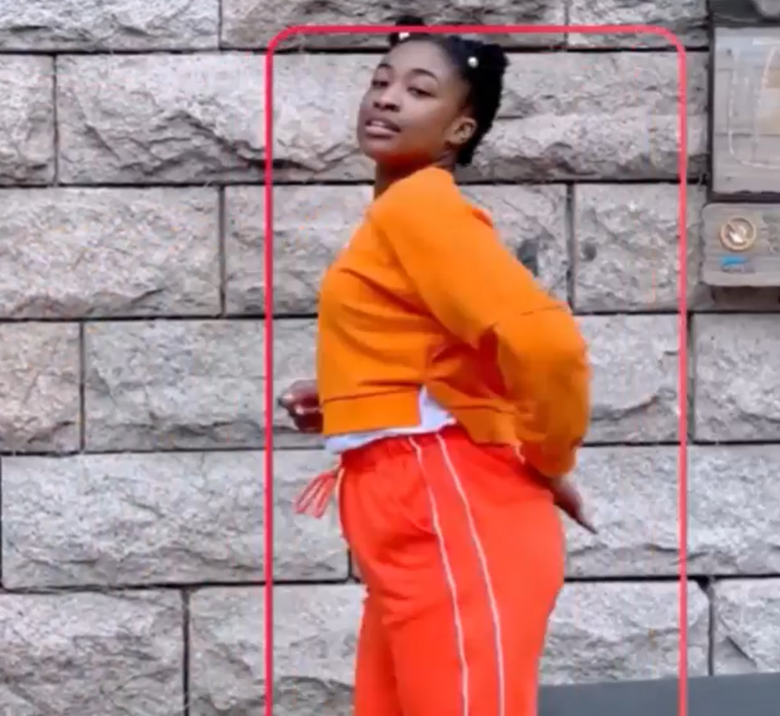 This means you can actually direct the Pivo Pod through a series of hand gestures. Do a Thumbs-up, peace sign, or waving – just gesture towards the camera and Pivo acts on the command as your all-in-one camera crew.
These can come in extremely handy when you're demonstrating a fitness routine, showing off a home decor item, or even capturing your pet's adorable antics.
360-degree Image and Video Capture
360-degree filming opens the door to so many possibilities for content creation, doesn't it? After all, you can depict just about anything from any angle or whatever point of view suits your setup.
For example, when vlogging about my day-to-day life, I provide a more immersive experience with continuous video capture from every perspective.
Besides, with its customizable rotation speeds, the 360-degree image capture feature even makes for ad-worthy video clips.
Controlled with a Smartphone App
The Pivo Pod smartphone camera mount works hand in hand with a dedicated app, which is available for both Android and iOS.
Using the app is super easy, just like any fun app you find in the stores these days. And through it, you can control every aspect of the device.
Whether you want to change the tracking settings, select the modes, get a real-time view of the frame, or anything you need to create dynamic content, the app has it all ready.
Pivo's Create Modes
Furthermore, you can use the Pivo Pod app to use its various creative modes to take your content creation to the next level.
Features like 'Many Me', 'Flash mode', 'Clone Trail', 'Perfect Panorama', 'Magic Edge,' and 'Auto Follow Loop' can entirely change how your final content looks and sounds.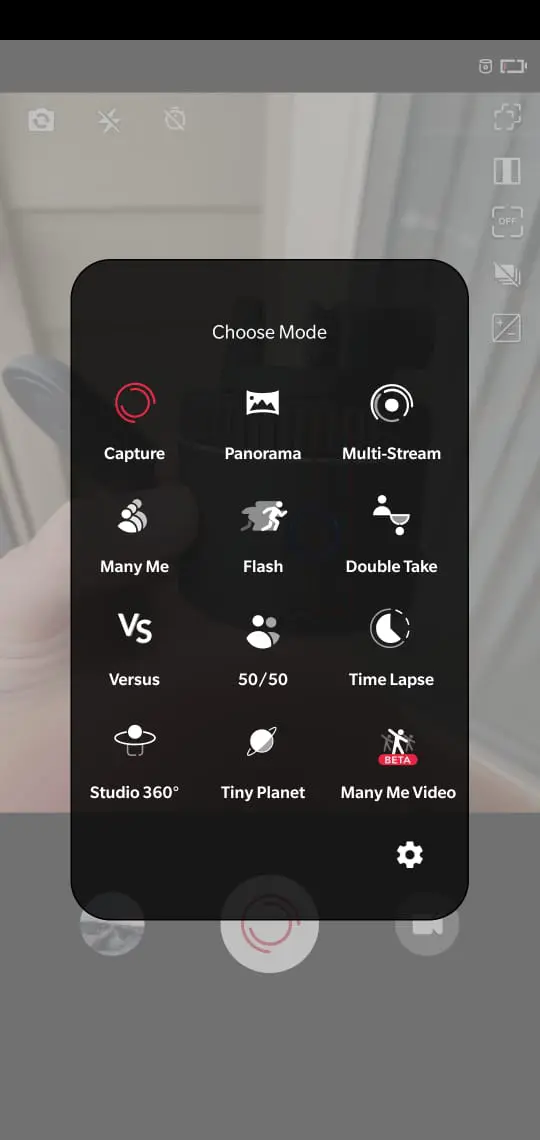 Just playing around with these modes is so much fun, and you never know what new trick you'll discover.
I really liked the 'Many Me' mode, which lets you clone yourself multiple times within a single video frame. Making reels with it has already earned me some eye-popping Insta moments.
Who Can Use Pivo Pod?
Basically, anyone who needs an extra hand while filming or creating content can benefit from Pivo Pod. Its promising features make it a fantastic tool for various professionals such as:
Content creators on YouTube and other platforms looking to create captivating videos
Real estate agents aiming to deliver their clients an immersive virtual tour of properties
Fitness trainers sharing their workout sessions online for better interaction
Cooking vloggers who need to capture multiple angles while cooking
Beginner photographers and videographers looking to test out various angles without spending much on equipment
Teachers taking online classes seeking an automatic way to showcase the lessons
Social media personalities looking to spice up their feeds with unique and dynamic images or video content.
Besides these, Pivo Pod can help just about anyone looking for more creative ways to capture their special moments or mark their online presence more focused and professional.
And tell you what, the smart mount has made my video calls a whole lot smoother too. No matter if I'm conferencing in Google Meet or just catching up with family, it readily captures all my movements from dynamic angles. And, of course, it helps keep them engaged way better.
The Drawback
To be honest, I've got nothing to complain about Pivo Pod's features and functionalities. But if there's one drawback that I must point out, it's the slow charging time.
The smartphone mount uses an old-school micro-USB port to charge, which can take a bit more than three hours to fully charge, way longer than you'd expect from some modern devices.
This can be really worrying at times, especially if you are in a rush. I can only hope their upcoming designs will include USB-C for faster charging.
How to Use the Pivo Pod
Basically, there isn't much fuss to get started with the Pivo Pod. After all, it does most of its tasks itself once you set it up. Here's all you'll need to do after charging: you've charged it well.
Step 1: Turn it on by pressing the power button at the bottom, place it somewhere stable, and fix it up to your smartphone.
Step 2: Use the Pivo Pod app to choose your tracking mode and any other create mode.
Step 3: Turn on the camera within the app or your phone's native camera app and start shooting.
Pivo Pod will start doing its job from the moment you start your fun photo sessions or video recordings. And to make the most of the create modes, you can simply read through the tutorials and guides within the app or the user manual.
Pivo Pod Review: What Are the Customers Saying About It?
Before I ordered the Pivo Pod, I did something I always do before buying something online. That is – take the time to do my own extensive research about the product.
So, while doing my research, I came across a huge number of customer reviews, almost all full of praise for Pivo Pod. Here, I share a glimpse of what they had to say.
"For a cooking vlogger like me, the Pivo Pod is a game changer. Shooting from different angles without rushing back to adjust the camera in between has dramatically improved the flow. And boy, does it capture my dishes flawlessly—even in my messy kitchen, it produces beautifully clear clips." – Selena Peters, Arizona

 "Pivo Pod has truly revolutionized the way I conduct my online classes. It makes both teaching and interacting with students so much easier. Now I can focus more on delivering lessons instead of worrying about maintaining the correct camera angle." – Bryan Hopkins, North Carolina

 "Believe me, my YouTube journey literally took a turn for the better after incorporating the Pivo Pod in my shoots. The device is incredibly user-friendly and its numerous features have taken the quality of my content a notch higher. The 'Auto Follow Loop' has specifically been helpful in my dance routines." – Brandon Reed, Minnesota

 "I've fallen in love with photography all over again due to the creativity and versatility that the Pivo Pod allows. With the 'Magic Edge' and 'Perfect Panorama', it has become so easy and satisfying to compose perfect landscape shots." – Angela Moore, Alaska
 Pivo Pod: Pricing and Refund Policy
At a $99.99 retail price, the Pivo Pod might not be the cheapest smartphone mount out there.
Yet, considering the degree of functionality it offers, I'd say it's worth the investment. Besides, if you act fast enough, you can grab one of these amazing ongoing offers:
A single unit of Pivo Pod will cost you $79.99, saving you $20.
And if you buy two, the third one comes for free at just $139.98, saving you $60.
And buying three gets you two for free at just $179.97, which saves you a whopping $120.
What's more? All these exclusive packages come with free nationwide shipping besides a 30-day money-back guarantee.
The company says it'll give you a full refund for any manufacturing or shipping defects as long as you return the product in its original packaging.
Where Can I Buy My Pivo Pod Smartphone Mount from?
Since its launch, Pivo Pod has been all the rage among content creators across various platforms.
And that's why it's available in almost every electronics shop and online retailer, including Amazon, eBay, and Walmart. Yet, I'd recommend buying yours only from their official site.
This is because the company only offers those exclusive deals and the money-back guarantee to people ordering on their official offer page.
Besides, buying directly from the manufacturers warrants that you're handed only the authentic product and not some cheap knock-offs.
Who Are the Providers of Pivo Pod?
Pivo Pod is manufactured by Pivo Inc., an American company based in Dover, Delaware. Established in 2018, the company focuses on creating consumer products that integrate social elements.
The Pivo Pod is their flagship product for which they received international recognition.
After all, it achieved the goal of crafting a device useful for anyone looking to improve their photography, videography, or even basic tasks like video conferencing.
So, if you're wondering who stands behind this ingenious piece, make no mistakes, it's a company steadfast in providing solutions that work.
Does Pivo Pod Provide Customer Support?
Sure, they do, and quite well at that. They have a dedicated team of supportive souls whom you can reach out to for just about any queries.
I, myself, mailed them a few times regarding the app use, and they took no more than an hour to reply each time.
If you, too, have any questions or you want to ask for a refund, all you have to do is email them at [email protected]. Or, you can reach them directly at Pivo Inc. 32 W Loockerman Street, Suite 107 Dover, DE 19904.
Frequently Asked Questions
Have you got further queries regarding Pivo Pod? Here, I have answered a few common questions people ask over the internet that might help.
What can you track with the Pivo Pod?
Well, pretty much anything. Its advanced AI technology is so smart that it tracks not just your face or body, but also objects, animals, or even gestures. You can point out anything to track simply by drawing a zone with the app camera on.
Does Pivo Pod have a remote controller?
Pivo Pod does come with a remote controller. However, it's not provided in the standard packages. To get a remote controller, you must buy the Equestrian Edition or the Solo Creator Edition, both of which also come with other accessories, including a tripod, action mount, and wireless mic.
How long can I use the Pivo Pod on a single charge?
The charging might be slow, but Pivo Pod has an impressive battery life. From what I've seen, it runs for up to 5 hours on a full charge. However, let's not forget that battery life may vary depending on how intensely you use it and what mode you choose.
Does Pivo Pod work with any smartphone?
While Pivo Pod works on both Android and iOS devices, there are some specific requirements. Their website says your iPhone must be version 8 or newer and running on iOS 13 or above. And Android phones must run version 9.0 or higher and they should be premium ones no older than 2017.
Can I use Pivo Pod without the app?
No, you can't. Well, you can use the mount, of course, for stabilizing your phone, but it won't function how it's supposed to. After all, all its AI-powered tracking and interactive modes are controlled from the app. So, if you don't start the app, these features won't work.
How does the Auto Zoom feature work?
When you enable the Auto Zoom option in your Pivo App while filming something, Pivo Pod makes sure you're always the center of attention. It will automatically zoom in and out to maintain the same frame size as you move closer or further away from the camera.
Conclusion: Is Pivo Pod Worth the Money?
Well, judging from my personal experience and all the attributes that I got to test, my answer would be a definite yes. After all, not many gadgets can deliver on your selfie, photography, and even mixed reality needs all at a budget-friendly price.
From its unique multi-tracking features right up to its fabulous interactive modes, Pivo Pod is more than just a tool for content creators. It even makes basic stuff like video calls or virtual meetings more immersive and interactive.
Even better are its exclusive package deals with massive discounts, free shipping, and of course, the 30-day money-back guarantee. So, if you're seeking to up your content game on a budget, why not just give Pivo Pod a try?